Writing a Nursing Proposal: A Comprehensive Guide for Success
Writing a Nursing Proposal: A Comprehensive Guide for Success
As a nursing professional, there will come a time when you need to write a nursing proposal. Whether you're aiming to secure funding for a research project, implement a new practice or intervention, or advocate for policy changes, a well-crafted proposal is essential. However, the task of writing a nursing proposal can be daunting if you're unfamiliar with the process. Fear not! This comprehensive guide will walk you through the essential steps to write a successful nursing proposal.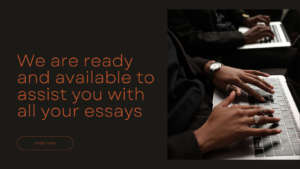 1. Understand the Purpose and Scope of the Nursing Proposal
To begin writing a nursing proposal, it is crucial to have a clear understanding of its purpose and scope. This involves asking yourself some important questions:
What problem or issue does the proposal aim to address? Clearly define the specific problem or gap in knowledge that your proposal seeks to fill.
What are the specific objectives or outcomes you hope to achieve? Clearly state the goals and outcomes you want to accomplish through your proposed project or intervention.
Who is the intended audience for the proposal? Determine the key stakeholders who will be reading and evaluating your proposal, such as funding agencies, healthcare organizations, or policymakers.
What resources or funding will be required? Estimate the resources, personnel, and funding needed to successfully execute your proposal.
By clarifying these aspects, you can effectively tailor your proposal to meet the needs of your audience and clearly convey your intentions.
2. Conduct Thorough Research
A well-researched nursing proposal holds significant weight. Before diving into the writing process, it is essential to familiarize yourself with the existing literature, best practices, and relevant guidelines pertaining to your proposal topic. Conduct a comprehensive literature review to understand the current state of knowledge, identify any gaps, and gather evidence to support the need for your proposed project or intervention. This research will not only enhance the credibility of your proposal but also demonstrate your knowledge and understanding of the subject matter.
3. Structure Your Proposal
To ensure clarity and coherence, organize your nursing proposal using a logical structure. While the specific sections may vary depending on the requirements, consider including the following elements:
Introduction: Provide an overview of the problem or issue, its significance, and the purpose of the proposal. Clearly state the objectives of your proposal.
Background and Literature Review: Summarize relevant literature and previous studies that support the need for your proposed intervention or research project. Highlight key findings, evidence-based practices, and gaps in knowledge.
Objectives and Hypotheses: Clearly state the specific objectives you aim to achieve and any hypotheses you will test. Make sure your objectives are measurable and aligned with the overall purpose of your proposal.
Methods: Describe the methodology, study design, data collection, and analysis procedures you plan to employ. Clearly outline the steps you will take to address the problem or achieve your objectives.
Timelines and Budget: Provide a realistic timeline for the project's completion and a detailed budget outlining the required resources and expenses. Include information on how you will allocate resources and manage potential risks or challenges.
Evaluation and Outcomes: Explain how you will assess the success of your project and the expected outcomes. Describe the evaluation methods and metrics you will use to measure the impact of your proposal.
Conclusion: Summarize the main points and reiterate the significance of your proposal. Emphasize the potential benefits and contributions your project can make to nursing practice, research, or patient care.
By structuring your proposal in a clear and organized manner, you make it easier for readers to follow your thought process and understand the value of your proposal.
4. Write with Clarity and Precision
When writing your nursing proposal, strive for clarity and precision. Use clear and concise language to convey your ideas effectively. Avoid jargon or technical terms that may confuse or alienate readers who may not be familiar with your specific field of nursing. Explain any complex concepts or terminology in a way that is easily understood. Ensure that your ideas flow logically, providing smooth transitions between sections. Use headings and subheadings to guide the reader through your proposal. Additionally, pay close attention to grammar, spelling, and punctuation to maintain a professional tone and enhance readability.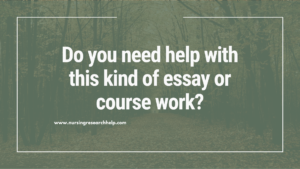 5. Tailor the Proposal to Your Audience
Consider the specific needs and preferences of your audience when crafting your nursing proposal. If your proposal targets a funding agency, emphasize the potential benefits and impacts of your project on healthcare delivery or patient outcomes. Clearly outline how the proposed funding will be utilized and the potential return on investment. If your proposal is geared toward implementing a new practice or intervention within your organization, focus on the practical aspects and address any potential concerns or barriers that may arise. Highlight the alignment of your proposal with the organization's mission, values, and strategic goals.
By understanding your audience and tailoring your proposal to their needs, you increase the chances of gaining their support and approval.
6. Collaborate and Seek Feedback
Writing a nursing proposal can benefit greatly from collaboration. Seek input and feedback from colleagues, mentors, or experts in the field. They can provide valuable insights, suggest improvements, and help refine your proposal. Engage in discussions, attend conferences or seminars, and seek opportunities to share your ideas with others. By incorporating diverse perspectives, you strengthen the credibility and quality of your work.
7. Revise and Edit
Once you have completed the initial draft of your nursing proposal, set it aside for a while before revisiting it with a fresh perspective. Review and revise the proposal to ensure clarity, coherence, and logical flow. Pay attention to the formatting, referencing style, and adherence to any specific guidelines provided by the target recipient or institution. Consider the feedback you received from collaborators and incorporate their suggestions where appropriate. Ensure that your proposal is well-organized, free of redundancies, and focused on the main objectives.
8. Proofread Carefully
Before submitting your nursing proposal, proofread it meticulously. Look for any spelling or grammatical errors, inconsistencies, or unclear statements. Read your proposal aloud to identify any awkward phrasing or areas that require further refinement. Consider enlisting the help of a trusted colleague or professional editor to ensure a thorough review. Fresh eyes can often catch mistakes or areas that you may have overlooked.
Conclusion
Writing a nursing proposal can be a challenging task, but with careful planning, thorough research, and clear communication, you can create a compelling and persuasive document. By understanding the purpose and scope, conducting thorough research, structuring your proposal effectively, writing with clarity and precision, tailoring it to your audience, seeking feedback, and revising and proofreading diligently, you can increase the chances of success for your nursing proposal. So, roll up your sleeves, embrace the process, and put your best foot forward in advancing nursing practice, research, and patient care through a well-crafted nursing proposal. Remember, a well-written and persuasive proposal has the power to make a significant impact in the field of nursing.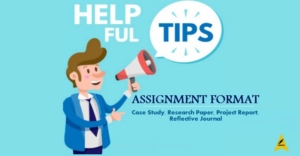 Nursing Research Help
If you're a nursing student feeling overwhelmed with assignments and in need of support, look no further! Our professional team at Nursing Research Help specializes in providing high-quality assignment help services tailored specifically to nursing students. We understand the unique challenges you face in your academic journey, and our experienced writers are equipped with the knowledge and expertise to assist you in achieving academic success.
Whether you need help with research papers, case studies, or any other nursing assignments, our team is here to offer guidance, thorough research, impeccable writing, and timely delivery. Let us alleviate your academic burdens so that you can focus on honing your nursing skills and providing exceptional care to patients. Trust our assignment help services to enhance your learning experience and propel you towards your nursing career with confidence.
https://nursingresearchhelp.com/wp-content/uploads/2023/02/Yellow-Bright-Business-Idea-Tutorial-Youtube-Thumbnail.png
720
1280
Ms. Dee
https://nursingresearchhelp.com/wp-content/uploads/2022/07/nrhlogo.png
Ms. Dee
2023-07-21 10:35:43
2023-07-22 10:36:23
Writing a Nursing Proposal: A Comprehensive Guide for Success