Nursing concept map help with samples

Nursing Concept Map Help With Samples
If you're looking for help with nursing concept maps (nursing concept map help with samples), you've come to the right place. We've got a great collection of sample concept maps that will help you understand what you need to include in your own. Plus, we've got a ton of tips and advice that will help you create a great concept map for your own work.
What is a nursing concept map
Concept mapping is a technique that is used in nursing education. It is a visual representation of concepts that may include a patient's diagnosis, treatment conditions, and risk factors. This approach can be beneficial in nursing education because it helps to develop critical thinking skills and provides a framework for examining different aspects of a diagnosis.
Concept maps are most commonly used in clinical settings. They illustrate the relationship between a concept, such as pneumonia, and the various treatments that are available. The map can also help to determine the level of complexity of a patient's care.
Concept maps can also be utilized to provide a framework for analyzing qualitative research data. Researchers have also investigated the use of concept maps in teaching and learning. In addition to developing critical thinking skills, they can also help to fill in information gaps.
For example, the chronic obstructive pulmonary disease (COPD) concept map outlines the disease, symptoms, and treatments. The map also includes smoking, pollution, weight loss, and other risk factors.
Other examples of medical diagnosis concept maps include a patient's current medications, tests, and possible treatment plans. Concept maps can help nurses evaluate a complex situation, and can be useful in both clinical and classroom settings.
What nursing concept maps should include
When a nursing student is studying a topic, one of the easiest and most effective ways to organize the information is to use a nursing concept map. Nursing concept maps are graphical tools that illustrate how different information, procedures, practices, and outcomes relate to each other. They are important for nursing students because they enable them to visualize and remember complex medical information.
A good nursing concept map should include a wide range of key points. It should also include relevant questions, concerns, and issues. These key points are useful in helping the student understand the topic and apply the knowledge to real-life situations.
In addition to providing visual representation, a nursing concept map helps students learn how to organize, evaluate, and develop strategies based on their knowledge. The best nursing concept maps are clear, easy-to-read, and logically structured.
Creating a concept map is an important skill for every nurse. It can be used in the classroom or clinical settings to aid students in learning. It can help practicing nurses fill in important gaps in their knowledge and enhance their critical thinking skills.
How to make a nursing concept map
A nursing concept map is a helpful tool for both nursing students and practicing nurses. It helps them develop their critical thinking skills and make complex concepts more comprehensible. In addition, it can help them visualize data and other information.
Creating a concept map involves brainstorming, identifying major concepts, and drawing logical conclusions from information that you have learned. It can take some time and effort to create a good map.
A nursing concept map template can be useful for pre-planning clinical evaluations and analyzing the results. It can also be used to create visual representations of various healthcare practices and data. Then, it can be exported to Word or Excel documents and added to Powerpoint presentations.
When using a concept map for patient care, it can include test results, current medications, and the patient's past medical history. It can also include the risk factors and potential treatment plans.
Concept maps can be beneficial for nurses because they enable them to see the patient holistically. They also help them to identify the treatment needs of the patient, put patient complaints into perspective, and assess complex patient care knowledge.
The structure of a nursing concept map
A nursing concept map is a graphical tool that depicts a patient's background, diagnoses, medications, and treatment plans. It can also include other relevant information.
Concept maps are useful tools that can be used to enhance learning. They can help students understand complex concepts and apply knowledge to real-life situations. As a result, concept mapping has become an educational innovation in nursing education.
Concept maps were first introduced in nursing education about twenty-five years ago. During this time, there have been several studies examining the use of concept maps in teaching and learning. However, these studies had some limitations.
For example, some manuscripts tended to use a definition of concept mapping from Trochim and Linton, which did not accurately describe the concept. Others did not incorporate the Novak and Gowin's definition of meaningful learning.
Another problem with concept maps is that they tend to be illegible. This can lead to misunderstandings, which could compromise optimal care for patients.
Some researchers have evaluated the effectiveness of concept mapping in nursing education. The following are a few of them:
One of the most interesting aspects of the concept map is its ability to promote critical thinking. Concept maps were found to increase student's ability to identify relevant pathophysiology and to link information about a patient's illnesses.
Uses Of Concept Mapping For Nurses
A concept map is a visual representation of the relationships between concepts. It is a tool that helps nursing students organize and understand different information.
Concept maps are created in a variety of ways, with some being web-based. They can be used to depict medications, test results, and other medical data. These tools also help practicing nurses to put patients' complaints into context.
Concept maps are often made up of a hierarchical structure, which contains key information at the top. In addition, they include inputs and flow diagrams.
Using concept maps in clinical settings is a valuable strategy to help improve critical thinking. Practicing nurses can use these tools to develop strategies that help them remember important medical information and evaluate their own critical thinking.
Concept maps can be useful for nurses with diverse learning styles. Nurses can learn how to create and use concept maps in their classrooms and clinical settings.
One study found that using concept maps enhanced a student's ability to see patterns, despite the fact that they have a poor memory. Another study found that using concept maps was effective in fostering critical thinking skills.
Tips For Making A Good Nursing Process Concept Map
A nursing process concept map is a great tool for learning and critical thinking. It allows you to quickly understand how a patient's condition or treatment plan fits together. This helps to reduce confusion and enhances your understanding of the complex issues involved.
A concept map is a diagram or chart that illustrates how two or more concepts or ideas relate. The main concept is usually at the center of the page. Subordinate concepts, or elements, are located around it. Using a labeled arrow, connect the ideas.
Concept maps are widely used in the medical industry. They make studying difficult concepts simple. For example, a chronic obstructive pulmonary disease (COPD) concept map shows a variety of symptoms and risk factors.
Other types of nursing concept maps include a patient care plan, prognosis, and test results. Each of these demonstrates how different aspects of a health problem can be related.
Creating a good nursing process concept map is a worthwhile task for any nurse. Not only is it a useful tool for learning, it also improves your confidence.
Sample of a nursing concept map
PATH 3505 Concept Map Assignment
Choose a disease or diagnosis from the following list:

Sickle Cell Anemia
Osteoarthritis
Type II Diabetes
Hypovolemic Shock
Cardiogenic Shock
Septic Shock
Congestive Heart Failure
Hypertension
Asthma
Acute Pancreatitis
Create a Concept Map following the instructions provided
Your concept map must include the following elements:

Provide a description, in your own words, of the pathophysiology of the disease; include risk factors contributing to the development of the disease
Signs and symptoms – with description of why these would be found (a total of 6; be sure to include subjective and objective data)
Diagnostics – 2 ways the disease may be diagnosed, including a brief description of the significance of the findings
Nursing diagnoses – at least 3 relevant nursing diagnoses, properly phrased
Treatment – at least 2 medical treatments, including some discussion of how this treatment works
Nursing interventions – at least 4 nursing interventions, including some discussion of the goals and outcomes of these interventions
References – APA referencing must be adhered to at all times. Students will refer to at least 3 current, relevant and professional resources (including textbooks, peer-reviewed journals, and reputable websites)
Please note: ALL data must be your own work; direct quotes will not be accepted – you must interpret the data and present using your own words. All resources must be referenced.  Assignments will be submitted to Turnitin via DC Connect.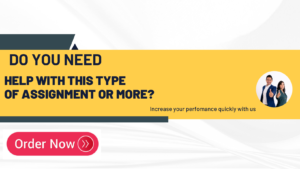 A nursing concept map is an effective tool to study, interpret and evaluate issues related to patient care. It has been incorporated in nursing programs for decades. This is because it is useful in the classroom and clinical settings.
The concept map provides students with a comprehensive view of a patient's situation. The map shows the patient's medical history, background, medications, and other relevant data.
This learning strategy is a great way to improve critical thinking. Nursing students can develop strategies and solutions through the process. They can also use the concept map to identify NCLEX-style questions.
Concept maps can be created with a variety of map making software and tools. Some of them are free, while others come with premium features.
In addition to helping nursing students learn and organize information, concept maps improve their critical thinking. This is particularly true in academic writing, where they help bridge the gap between theory and practice.
Another important benefit of nursing concept maps is their ability to foster student self-confidence. When they are able to successfully complete a task, they are more likely to succeed in school.
Seek help for nursing concept map
Nursing concept is an assignment that takes a troll on many nursing students. Luckily, we have writers who are available and well knowledgeable to assist you complete your concept map. Some of the advantages you enjoy working with us are
Presentable work- we submit a well written and presented concept map; easy to read and present.
Quality work- we deliver high quality work which will please your professor and get your good marks.
Non-plagiarized work-Our writers will write your customized assignment from scratch to make sure that your work is special and meeting your needs.
Timely delivery- We are very particular with keeping the time. We deliver your assignments on time no matter your deadline.  Contact us and we will deliver your work with time.
https://nursingresearchhelp.com/wp-content/uploads/2022/07/nrhlogo.png
0
0
Ms. Dee
https://nursingresearchhelp.com/wp-content/uploads/2022/07/nrhlogo.png
Ms. Dee
2022-12-30 19:24:11
2022-12-30 19:24:11
Nursing concept map help with samples