Chronic Disease Management
Chronic disease management refers to the prevention, treatment and management of chronic diseases. This can include diseases such as arthritis, diabetes, and cancer. Primary care is a good option for managing these diseases. There are several tools and technologies that can be used to monitor, treat, and manage these diseases. One such tool is the use of case management. If a patient's condition is not being properly managed, the case manager can be called in to sort out the problem.
Primary care is suitable for managing chronic diseases
Chronic diseases are serious health conditions that require long-term medical attention. They can cause disability or death.
Primary care is a major part of managing chronic disease. The primary care provider is the first point of contact for patients. This person provides ongoing health care and can help avoid the need for emergency room visits. A primary care physician can also work with patients to minimize the risk of a chronic condition.
Chronic diseases are the leading cause of death and disability in the United States. As the population ages, more and more people are suffering from them. In addition, they are the main drivers of increased healthcare costs.
Primary care is a key aspect of reducing the cost of healthcare. It also improves patient's quality of life. However, there are many obstacles in the way of providing quality care.
Among these are access to services and health education. These barriers can be addressed through community groups and healthcare professionals working together.
There are several innovative models that can meet patients where they are. Such models include mobile health clinics and school-based health programs. By working to eliminate these obstacles, you can improve the quality of care and the patient experience.
Another approach is to use health coaches. Health coaches focus on education and compliance. Their role is becoming more prevalent in primary care.
Despite these improvements, health care systems remain largely focused on short-term acute problems. However, more chronic conditions are expected to arise in the future. To address this, health systems need to develop more effective primary care practices.
Investing in innovative cost-effective interventions can reduce the morbidity and mortality of chronic diseases. Ultimately, the goal is to decrease the financial burden on society.
Health IT applications may enable the re-distribution of patient management tasks to non-physician personnel
Chronic disease management programs are often facilitated by health information technology (HIT). They reduce hospitalizations and adverse events, such as pneumonia, through improved monitoring and adherence to treatment plans. In addition, EHRs with integrated chronic care management tools help providers monitor patient health outcomes.
Chronic diseases are a growing burden on the U.S. healthcare system. One of the major challenges is to effectively manage these diseases. Many health systems are implementing programs to improve the quality and efficiency of care. Some are implementing a variety of health IT applications. These may include a combination of EHRs, remote patient monitoring devices, disease registries, and clinical decision support tools.
Clinical decision support systems, or CDS, use reminders and alerts to guide the prescribing of medications. They are also used to document and interpret patients' health status and help physicians determine what actions to take.
AHRQ-funded chronic disease management (CDM) projects developed solutions internally or purchased software from commercial vendors. While many projects did not experience problems during testing, others learned that the first versions of their health IT applications did not integrate well with their clinical workflow. The projects learned that clinicians are essential to the development of practical electronic templates.
Non-clinical assistants review secure messages sent by patients and forward them to physicians or other clinical staff. This enables timely responses and prevents overload of the physician inbox.
Online health communities enable clinicians to collaborate with patients, provide electronic care, and share information. Patients can also grant access to these online communities.
Health IT applications that address chronic disease management can also re-distribute patient management tasks to non-physician personnel. For example, a nurse educator can educate patients about self-management after discharge. Another application is My Goal Tracker, a mobile and web portal that encourages collaborative goal setting between patients and clinicians.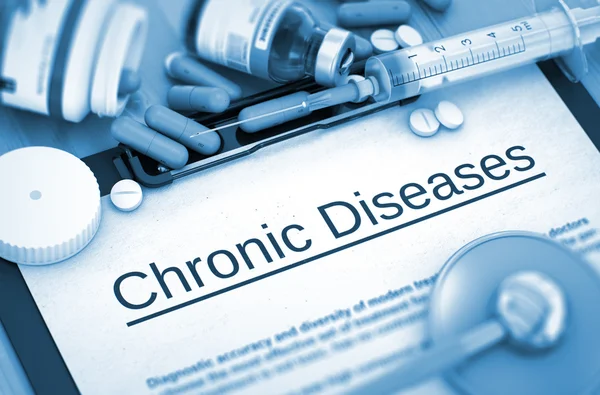 Case management can help sort through issues that are not an immediate priority
Case management is a free program designed to help patients coordinate their health care and learn more about their condition. Whether it's a simple referral or a complex case, it can help patients make better choices about their health care.
Understanding how case management is different from other services can help you design and evaluate your own program. In this article, we'll take a look at the various types of case-management activities, as well as how they relate to client and caregiver characteristics.
There are two main approaches for measuring the impact of case management on service outcomes. One is to look at the professional background of the case manager. This approach can affect the organization of case-management tasks and the priorities of case-management services.
A second approach measures the relationship between case-manager activity and client and caregiver characteristics. The study examined whether this type of relationship could predict whether a client used any of the selected service outcomes.
The association between case-manager activity and selected service use was tested using multivariate factor analysis. A series of regression models was run with each factor as the dependent variable. These equations were then used to calculate odds ratios.
Using this technique, the following six factors were identified. For the purposes of this study, only five of these factors showed significant associations with severely cognitively impaired clients. They were: standardized regression coefficients, the "pure" case-management activities, the client and case-manager attributes, the "pure" service-use measures, and the client and caregiver characteristics.
To determine which of the six factors was most important, the data were analyzed for predictive validity. While the "pure" case-manager activity was the most likely to be associated with an observed positive outcome, other attributes were more likely to have statistically significant associations.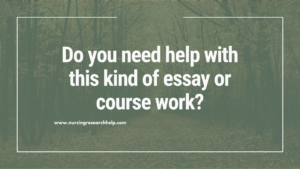 Reduces hospital readmissions
Hospital readmissions are a major issue in the healthcare industry. They are costly for patients, staff and hospitals. Readmissions can be reduced with chronic disease management. However, it is important to understand that there is no single effective method to reduce hospital readmissions. Instead, it is more effective to use a multi-component intervention.
Studies have identified a variety of risk factors that contribute to hospital readmissions. These include a patient's age, co-morbidities, functional impairment and prior healthcare utilization. Additionally, patients with specific medical diagnoses are at a greater risk of being readmitted.
The most common diagnosis for a patient upon admission is respiratory disease. Other common diagnoses include cardiac disease, orthopaedic conditions, septicemia and chemotherapy. Several studies have found that the number of co-morbidities increases the risk of readmission.
To reduce readmissions, it is imperative that providers engage with their patients during their hospital stay. It is also important to remind patients of follow-up care appointments. Follow-up care can help prevent readmissions and ensure a smooth transition from hospital to home.
Hospitals can increase their ability to engage with their patients through better communication and follow-up care. Patients should be encouraged to review their discharge plans and take the 7-Day Pledge. This can provide them with information on how to navigate the health system and coordinate with their primary care provider.
While several studies have been conducted to identify the effectiveness of interventions to reduce hospital readmissions, there are only a few randomized clinical trials (RCTs). In these studies, the authors evaluated the impact of various interventions on the number of patients readmitted. Only five RCTs demonstrated significant reductions in hospital readmissions.
https://nursingresearchhelp.com/wp-content/uploads/2022/07/nrhlogo.png
0
0
Ms. Dee
https://nursingresearchhelp.com/wp-content/uploads/2022/07/nrhlogo.png
Ms. Dee
2022-12-23 11:37:35
2023-01-23 11:10:25
Chronic Disease Management