5 major Benefits to Telemedicine Adoption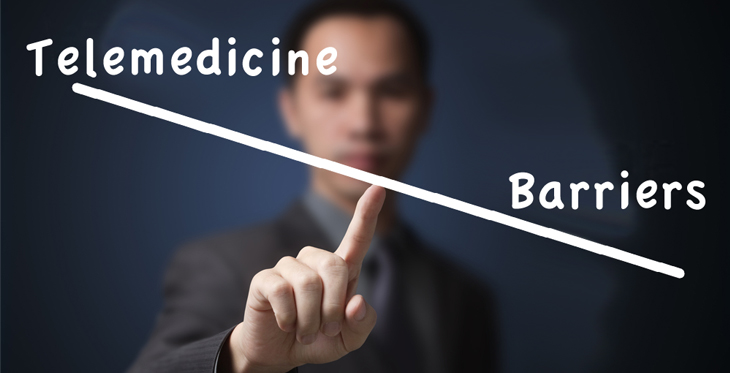 Telemedicine is a growing phenomenon that can provide a number of benefits for physicians and their patients. There are some benefits  to Telemedicine Adoption which have include reducing travel time, costs, and patient satisfaction.
Reduced costs
If you're considering using telemedicine for your health care needs, there are some advantages to utilizing this technology. Some of them are cost savings and increased clinical effectiveness.
Cost reductions are generally achieved by resource pooling. This means that health systems can provide care to more patients with less resources. Studies show that this model can reduce hospitalization, length of stay, and emergency department visits.
Telehealth also saves time. An example is remote biometric monitoring of patients with cardiovascular disease, which cuts down on inpatient stays and general medical costs.
Using telemedicine can also lower travel expenses. A study conducted at the University of California Davis showed that telemedicine could reduce travel costs for individual patients by almost $156.
Another study evaluated the convenience of telemedicine by comparing a web-based messaging platform to in-person appointments. It found that telemedicine was more convenient than in-person. But there was no reduction in unused space or facility expenses.
Ultimately, telemedicine is a viable option for many types of services. However, it's important to consider a variety of factors. The most critical is whether it's worth the expense.
In general, telemedicine's benefits are most visible in procedures and surgical specialties, as these are more difficult to deliver. Specialty care telemedicine services can help clinicians convert travel time into clinical time. They can also substitute for in-person service modalities, such as visiting a doctor's office.
There are also some savings in other areas of health care. One study reported a 10% increase in productivity. That was reflected in an additional 2.54 patients per day. These productivity gains can result in reduced marginal costs for each patient.
The most significant telemedicine costs are associated with travel time and appointment costs. These two factors were the focus of a recent Health Affairs article.
Improved job satisfaction
Telemedicine is an information technology tool that can be used to provide patients with health care. The tool theoretically offers physicians more flexibility in terms of location, time, and access to patients.
In addition to providing physicians with a greater sense of job satisfaction, telemedicine can also help reduce healthcare costs. According to a survey conducted by COVID-19 HealthCare Coalition, the majority of respondents agree that telemedicine can improve job effectiveness.
Moreover, a large percentage of survey participants agreed that telemedicine can increase work-life balance.
While the benefits of telemedicine are well established, studies have focused on the perspectives of providers. However, future research is needed to examine how virtual technology can improve physicians' well-being and whether it can work in tandem with existing clinical workflows.
A study by the Pennsylvania Homecare Association and Penn State University assessed the use of telehealth in home health agencies. Survey data included employment information and perceptions of patient experiences with telemedicine. It is important to note that a self-reported questionnaire can be biased, causing personal bias.
A telemedicine platform at the Dartmouth-Hitchcock Medical Center provides patients with virtual consults with specialists and neurologists. Additionally, the platform eliminates the need to transfer patients between health professionals. This technology is also useful for sick children who are at home.
A national retailer leveraged telehealth to improve employee health and job satisfaction. The company used a telehealth program called CirrusMD to offer telehealth services to its uninsured workers. With an ROI of 1.3:1, the company saw a total productivity savings of $1.064 million.
Telemedicine is one of the most widely used technology solutions to improve patient health and job satisfaction. Its benefits are increasing, with other employers expanding their telehealth programs.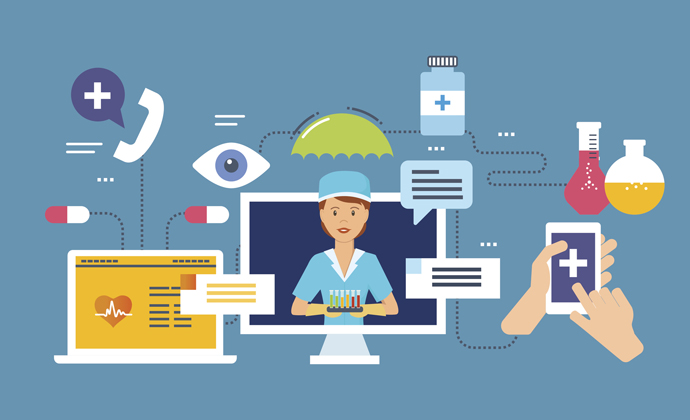 Increased access to care
Telemedicine has the potential to improve access to care for many medically underserved patient populations. It can also increase the quality of care for older adults who are unable to get in-person care and lower costs in rural communities. However, there are still some obstacles to its adoption. Ultimately, telemedicine needs to be adapted to fit the needs of specific communities. Several barriers have been identified:
Proper licensure of practitioners is an important issue for organizations that provide telemedicine services across state lines. These concerns could add to costs when providing care to patients in other states. In addition, some telemedicine patients may have been misclassified.
Many telehealth providers provided data on the reason for a visit to the CDC and on the county where a patient resided. These data can be useful in monitoring the impact of telehealth on health outcomes.
During the COVID-19 pandemic, telemedicine use increased dramatically. During the early pandemic period, the percentage of telehealth visits increased from 68% to 73%. By the end of the pandemic, the percentage of telehealth visits had declined to 10%.
The COVID-19 pandemic provided an opportunity to expand the use of telehealth. During the pandemic, several states made efforts to enhance private insurance coverage and to increase access to telemedicine.
For example, 22 states changed their laws to require that insurers reimburse telemedicine services the same way they would for in-person services. This resulted in more providers offering telehealth services.
In addition, the Department of Health and Human Services implemented temporary policy changes to allow more flexibility in providing telehealth services. While the policy changes were designed to address many barriers to telemedicine, some remain. When the public health emergency ends, the policy changes may be repealed, and the barriers to telemedicine may return.
Reduced travel time
The use of telemedicine has helped reduce travel time for patients, which improves access to health care. This is especially beneficial for patients in rural communities, as well as those with limited quality of care.
Telemedicine can also reduce the cost of healthcare. A recent study by the University of California at Davis found that telemedicine saves patients $3 million in travel expenses over nine years. It also saves 5.5 metric tons of volatile organic compounds.
Another study found that telemedicine has the potential to reduce patient wait times. Patients waiting more than 45 minutes for a health care appointment can be deterred from seeking treatment and lead to higher healthcare costs.
There is a growing need for on-demand healthcare, as urgent care facilities and walk-in clinics are filling up. Telemedicine can provide the convenience and speed that consumers are looking for.
In addition, it can help reduce isolation for physicians in rural areas. Telehealth can also reduce readmission rates in hospitals.
The use of telemedicine can also help increase collaboration between healthcare providers, as well as provide training and education to professionals in the field. Telemedicine can also allow physicians to see four more patients per day.
Many physicians feel pressure to streamline their schedules and reduce the time that they spend with patients. Telemedicine is a convenient way to keep patients in their homes and reduce the amount of paperwork that goes along with their appointments.
Telemedicine can also reduce the cost associated with follow-up care. If a patient does not need to get into a car to visit a physician, they can save up to 4 hours per year in travel expenses.
Telehealth can also reduce the cost of care in rural communities. Hospitals in these areas can use telehealth services for trauma, radiology, cardiology and more.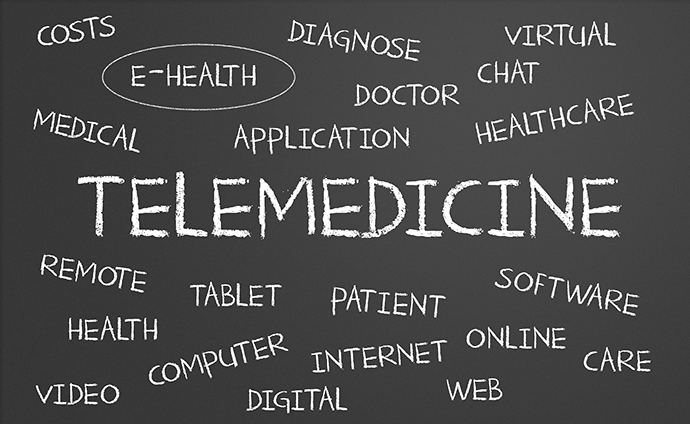 Improved patient satisfaction
The use of telemedicine services has been reported to be improved patient satisfaction. Telehealth services can be beneficial to patients in rural areas where access to healthcare providers and insurance is limited. It can also increase convenience and efficiency.
Patients reported high satisfaction with telemedicine, which was largely consistent throughout all time periods. Specifically, patients found that telemedicine was convenient, time-efficient, and easy to use. They also felt that the medical provider was able to explain their medical problems clearly and accurately.
The study used a six-question survey to measure patient satisfaction. In total, 48,144 patients were surveyed. These patients were divided into two groups: established patients and new patients. Satisfaction scores were dichotomized into a 10-point scale. Using a t test, differences in response were measured.
Overall, patient satisfaction with telemedicine increased significantly. However, telemedicine was still not a substitute for in-person visits.
During the COVID-19 pandemic, there was a significant increase in the usage of telehealth services. Specifically, nearly half of customers reported using telehealth for rapid access to care.
A study by Scott et al. surveyed adult Type 1 diabetes patients to evaluate their satisfaction with telemedicine. They administered an anonymous questionnaire to 7477 patients in 89 countries. Using a press-gang survey, they asked patients to rate their overall satisfaction with telemedicine.
Among respondents, 87.1% felt that telemedicine was just as reliable as in-person visits. Most physicians believed that telemedicine could supplement regular health care services. Moreover, most physicians agreed that telemedicine could help improve accessibility and efficiency.
One major disadvantage was poor internet connectivity. More than one-third of the patients who completed the survey reported a technical problem. Despite these issues, only 15% of the patients reported a difficulty during teleconsultations.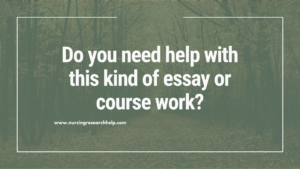 Advantage of hiring  our writing service
Assignments that are 100 percent original free of plagiarism: We make sure that each assignment is distinctive in its own way. We understand the need to offer completely original assignments that are free from plagiarism. Our  Assignment Help's professionals provide unique assignment services with a 100 percent guarantee of uniqueness. In addition to the academic paper, we also send you a plagiarism report so that students can be certain that their paper is original.
Delivery on time: Are you worried that your deadline is fast approaching? Don't worry; our skilled writers are here to help with any  Assignments. They make certain that the task is completed on time even when the time is limited. Our writers make sure that they submit the work in due time. We write your essay according to your instructions.
Availability of our service, day and night: Our writers and support is always available at any time whenever you need some help with your essays. We make your lives easy by availing our services even during odd hours. We have a dedicated team of customer service representatives that ensure that your  assignments are delivered on time and in good condition.
Writers with extensive experience and knowledge: Our writers at nursingresearchhelp.com have written many papers therefore they are able to handle any essay that comes into their hands.
https://nursingresearchhelp.com/wp-content/uploads/2022/07/nrhlogo.png
0
0
Ms. Dee
https://nursingresearchhelp.com/wp-content/uploads/2022/07/nrhlogo.png
Ms. Dee
2022-12-23 12:54:21
2023-01-21 14:22:19
5 major Benefits to Telemedicine Adoption